I am doll eyes, doll mouth, doll legs, I am doll arms …. Okay this blog is really not about Hole but that song played through my head a lot when I took time to look at the growing pile of doll limbs piling up in front of me. Sure I kept them organizing by project for once, (Go me!) but it was starting to get creepy with all the limbs around here.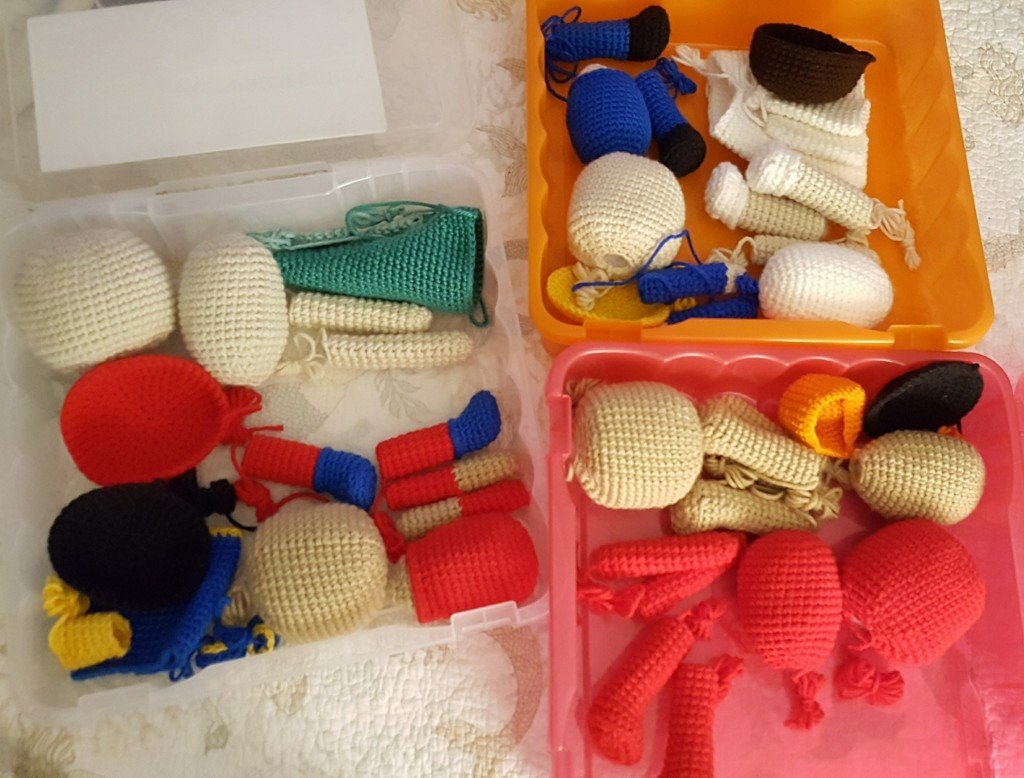 So this is the peek at what I have been working on. A new direction for me but a whole new line of free crochet patterns with a base amigurumi crochet doll body.  So far I have 7 dolls almost finished. Just a few more tiny touches to finish and pictures to take before writing up the full patterns.
I will be sharing the patterns for each doll with you as I go along now that I am back to crocheting again.  Looking forward to seeing what you all think of the new patterns.
Any guesses as to what these pieces make yet?  What has been on your hooks?
Happy crocheting!
<3 cRAfterChick
Want more free patterns? Follow cRAfterChick on Facebook or Pinterest to get updates on patterns as they are added.
Note: All the cRAfterChick patterns shared on this site are free of charge.  Please feel free to use them to make your own items.  If you use it to make items to sell please credit cRAfterChick for the pattern and provide link to our site.  Please do not copy and paste my pattern or try to use my images as your own.  You can link to any of my patterns.  Happy crafting!